Disclaimer: It"s just my opinion,if you loved those products I'm very happy for you!

My skin type is very oily and acne pron
Mixa Anti-imperfection, cleansing lotion for the face – for oily skin with imperfections
ABOUT THE PRODUCT:
Cleanser face. For oily
skin prone to acne and imperfections. Active ingredients – zinc,
salicylic acid, vitamin E, moisturizing glycerin. Gently cleanses
dirt and makeup residue on the skin. Lasting matte effect.
Tightens pores. Improves skin texture. Reduces irritations as a
result of imperfections with 55.5% / under regular use /. Leaves
skin clean, soft and supple. pH 5.5. Xïpoalergenen.
Nekomedonogenen. Without parabens. Alcohol-free. Leave. Developed
under medical supervision. Dermatologically tested. Manufacturer
– France. Established back in 1924, the French brand Mixa e
specializes in caring for sensitive skin. Mixa is cosmetics with
pharmaceutical backgrounds. Guideline in product development is
to achieve efficacy without irritation. The active ingredients in
all products of the brand are scientifically tested and formulas
do not contain alcohol, parabens and colorants. Directions: Shake
before use. Use a cotton swab moistened with Mixa Cleansing
lotion against imperfections and carefully clean the face. Repeat
until the pad does not remain completely clean. Use morning and
night. No need rinsing or scrubbing.
PACKAGING
It's pretty simple. Plastic, nothing fancy…you can easily get the product out of the packaging and see how much is left.
TEXTURE AND QUALITY
It's oily…like REALLY oily. Don't know how it is marketed for "oily and Acne pron" skin.
THE PRICE
I paid around 5 euros with a 30% discount. So it was pretty affordable.
SKIN AFTER USE
IT RUINED MY SKIN! I'm serious. My skin became,2 hours after using this one, super oily like you can FRY FOOD ON IT OILY. I thought it's one of those products that made your skin worst before making it better(we all know "those" products), but no…My skin is still awful because of this product…and I'm still trying to fix the mess. WOULD NOT RECOMMEND if your skin is not sensitive or is super oily to being with.

Mixa Cleansing Gel Anti-Imperfection Purifying Anti-Redness Prone Skin
ABOUT THE PRODUCT:
The wash gel tube is equipped with a pump that ensures hygienic and economical use, because you can easily dispense the amount you pump.
Product Features:
Without soap and parabens
Neutral pH
Hypoallergenic and non-comedogenic formula
Created under medical supervision
Suitable for sensitive skin with imperfections
PACKAGING
It's the same plastic as the first one, I liked the pump it was pretty handy. You can see the product easily…but to be honest I would love to see it in clear plastic not blue.

TEXTURE AND QUALITY
It's a thick gel-like formula, very gentle ..too gentle in my opinion because my face still felt dirty after washing it.
THE PRICE
The same as the first product, around 5 euros with the discount.
SKIN AFTER USE
It was one of the worst face washing gels I have ever used! And I have used a lot of those. It's…simply awful, my face was oily, my acne got worst …It's just a mess. Would not recommend it at all!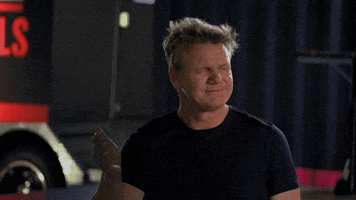 FOLLOW ME
Pinterest / Influenster / Goodreads / Instagram/Bookstagram 
Tell me in the comments, Have you tried those products?
That's it from me 
Till next time