Hello My Darlings!And Welcome if you are new here,I'm Anna and I read a lot of books. So today we are talking about  THE BOOKS I got. I have too many books… unread books,and I still get more. Who is with me on this?!Most of those are cover buys…because I'm a sucker for a good cover. So let's dive into it.
For centuries, the vineyards at Château Renard have depended on the talent of their vine witches, whose spells help create the world-renowned wine of the Chanceaux Valley. Then the skill of divining harvests fell into ruin when sorcière Elena Boureanu was blindsided by a curse. Now, after breaking the spell that confined her to the shallows of a marshland and weakened her magic, Elena is struggling to return to her former life. And the vineyard she was destined to inherit is now in the possession of a handsome stranger.
Vigneron Jean-Paul Martel naively favors science over superstition, and he certainly doesn't endorse the locals' belief in witches. But Elena knows a hex when she sees one, and the vineyard is covered in them. To stay on and help the vines recover, she'll have to hide her true identity, along with her plans for revenge against whoever stole seven winters of her life. And she won't rest until she can defy the evil powers that are still a threat to herself, Jean-Paul, and the ancient vine-witch legacy in the rolling hills of the Chanceaux Valley.
Get this Book here
Why I got it
I mean…look at the cover!It's sooo pretty and the synopsis sounds AMAZING. Very unique (in my opinion),I love that this is historical(I'm a sucker for those kind of stories). Can't wait to read it.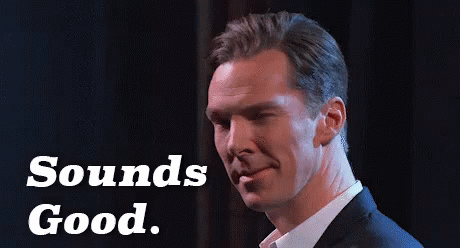 Life used to be great for Rose: full of friends, a loving mom, and a growing fashion blog.
But when her mother dies in a car crash, Rose is sent away to live with a strange grandmother she hardly knows and forced to attend a new school where mean girls ridicule her at every turn.
The one place Rose finds refuge is in her grandmother's Tudor-style greenhouse. But one night, she sees a strange light glowing from within it. She climbs a ladder to investigate . . . and finds herself transported back four hundred years to Hatfield Palace, where she becomes servant and confidante of the banished princess Elizabeth, daughter of King Henry VIII. Rose soon discovers something else surprising—a locket with two mysterious images inside it, both of them clues to her own past.
Could her grandmother's greenhouse portal offer answers to the mysteries of her family . . . and their secrets? And how will she ever unravel them all?
Get this Book here
Why I got it
Love the cover and the synopsis about time travel and Tudor times…YES PLEASE!It has almost 4 stars on Goodreads,so I have high hopes.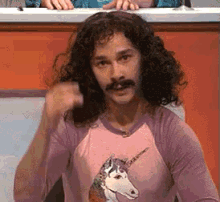 The Mystery of Mrs. Christie
by
Marie Benedict
In December 1926, Agatha Christie goes missing. Investigators find her empty car on the edge of a deep, gloomy pond, the only clues some tire tracks nearby and a fur coat left in the car—strange for a frigid night. Her husband and daughter have no knowledge of her whereabouts, and England unleashes an unprecedented manhunt to find the up-and-coming mystery author. Eleven days later, she reappears, just as mysteriously as she disappeared, claiming amnesia and providing no explanations for her time away.
The puzzle of those missing eleven days has persisted. With her trademark exploration into the shadows of history, acclaimed author Marie Benedict brings us into the world of Agatha Christie, imagining why such a brilliant woman would find herself at the center of such a murky story.
Get this Book here
Why I got it
I LOVE AGATHA CHRISTIE ,so seeing the title I was like-YES PLEASE!GIVE IT TOO ME! The cover is beautiful.Have never read anything by this author,so I'm excited(and this is a new release,so I'm double excited).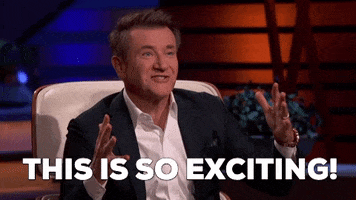 Victor and Eli started out as college roommates—brilliant, arrogant, lonely boys who recognized the same sharpness and ambition in each other. In their senior year, a shared research interest in adrenaline, near-death experiences, and seemingly supernatural events reveals an intriguing possibility: that under the right conditions, someone could develop extraordinary abilities. But when their thesis moves from the academic to the experimental, things go horribly wrong.
Ten years later, Victor breaks out of prison, determined to catch up to his old friend (now foe), aided by a young girl whose reserved nature obscures a stunning ability. Meanwhile, Eli is on a mission to eradicate every other super-powered person that he can find—aside from his sidekick, an enigmatic woman with an unbreakable will. Armed with terrible power on both sides, driven by the memory of betrayal and loss, the archnemeses have set a course for revenge—but who will be left alive at the end?
Get this Book here
Why I got it
Such an Iconic book and story…and I finally got myself a copy. Don't know if I'm going to read this as an e-book or will get a physical copy,will see.
Every seven years, the Agon begins. As punishment for a past rebellion, nine Greek gods are forced to walk the earth as mortals, hunted by the descendants of ancient bloodlines, all eager to kill a god and seize their divine power and immortality.
Long ago, Lore Perseous fled that brutal world in the wake of her family's sadistic murder by a rival line, turning her back on the hunt's promises of eternal glory. For years she's pushed away any thought of revenge against the man–now a god–responsible for their deaths.
Yet as the next hunt dawns over New York City, two participants seek out her help: Castor, a childhood friend of Lore believed long dead, and a gravely wounded Athena, among the last of the original gods.
Get this Book here
Why I got it
Another new release.To be honest the synopsis doesn't sounds like something I would enjoy…but the cover is Gorgeous,so I got it!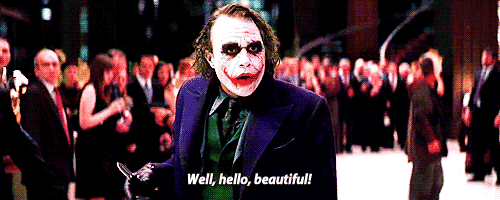 FOLLOW ME
Pinterest / Influenster / Goodreads / Instagram/Bookstagram 
Tell me in the comments, What's the last book you got?
That's it from me 
Till next time