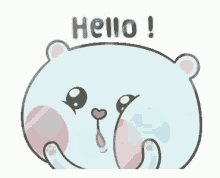 Hello, My Darlings! How are you all doing? So life was busy(like REALLY BUSY). First of all,I applied for a job in a bookstore, had an interview, and got the job. Parallel to that, it was my boyfriend's birthday and vacation, so we spend a lot of time together(going hiking and surviving the heat, by the way, a post about it will go up tomorrow). So back to my new job, sadly after my first official workday, my health declined. Yeah,my first and last workday overall was good…just my health didn't agree with it. That's basically my June and the start of July in two sentences.
FOLLOW ME
Pinterest / Influenster / Goodreads / Instagram/Bookstagram
Tell me in the comments, What did I miss?
That's it from me
Till next time